Creative Branding and Online Marketing Solutions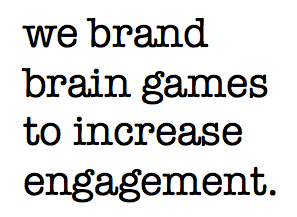 Brain Based Solutions is a development company that helps brands connect with and keep their customers involved and engaged through customized, targeted, photo-based games.

We believe that online marketing that is "gamified" creates an effective, long-lasting method of extremely focused brand promotion that keeps customers staying longer and coming back for more.

To learn more about how games can take your marketing to the next level, please contact us at addgames@brainbasedsolutionsinc.com.
Creative Workshops and Presentations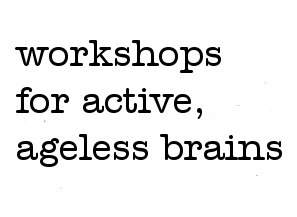 We create and present workshops that focus on the Ageless Brain. Keep sharp, active, and engaged in life with these interactive workshops. Learn how to fit brain exercises into everyday life -- even busy ones!

Hire a seasoned and engaging speaker for your group or event. Ruth has presented across the country including at AARP Life @ 50+ two years in a row!

To book a workshop or a speaker , please contact Ruth at ruth@brainbasedsolutionsinc.com.